Do you need to place your furniture in temporary storage?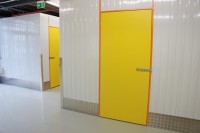 You will find the right solution with us: storage boxes of varying sizes in which you can store your furniture. Our self-storage warehouse in Mainz offers flexible storage options. Clean, secure and flexible!
Self-storage once spilled over to Europe as a trend from the USA. More and more customers are recognizing the advantages of storing furniture and other fitments for which there is no longer any space at home, in the office or in the club etc. Our self-service warehouse in Mainz has a central location and is easily accessible.
What lends itself to self-storage?
You can store not only furniture, but also virtually anything from the private or commercial sphere, be that books, sports equipment, files, art objects, spare parts, business documents, office material, trade fair goods, sales stalls etc. In fact, anything for which you (temporarily) have no space, but which you cannot, or do not want to, part with.
Our off-premises self-service warehouse in Mainz offers storage boxes ranging from 2 to 8 m2. Our on-site staff will help you to find the best possible storage box size for your furniture and other objects. Our self-storage facility is under video surveillance and, of course, meets the required security standards. You are fully protected in terms of insurance with us as a professional supplier of rental storage boxes, should any damage or loss occur.
How much does it cost to store furniture?
Storage costs depend on the storage period and the size of the storage box. Long-term renters also benefit from interesting discounts. It therefore pays to have a discussion with our staff, who will be pleased to prepare a non-binding quotation on request. The minimum term is one month and a security deposit of one month's rent is charged before you move items into your storage box.

Additional services relating to your storage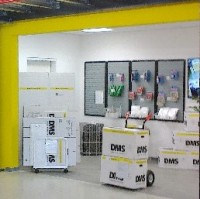 A removal shop, which, for example, offers the following packing means, is annexed to our self-storage facility:
High-quality removal boxes in various sizes (new and used)
Special clothes boxes for the transportation of hanging garments
Special packing solutions for crockery, glasses etc.
Bubble wrap
Various types of adhesive tape
Bottle inserts
Trolleys
Hand trucks
If you do not have a vehicle and do not know how to get your furniture to our self-service warehouse, we will, of course, provide assistance! By enabling you to hire a van or trolleys.