Within your property or to a new building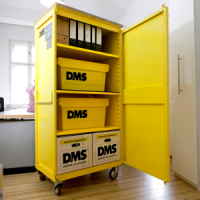 J. & G. Adrian minimizes downtime with regard to your office move. Thanks to our long-standing experience and efficient removal management, you will be able to resume your business activities within a very short space of time.  An efficient office move is possible only with the right combination of specialist personnel, modern vehicle fleet and appropriate equipment. Our removal teams have the best possible training in setting up and removing all standard office furniture systems.
We use modern technical equipment, such as IT data protection containers, mobile filing cabinets, air-sprung vehicles etc., to transport your removal goods. A centrally organized removal management system and a personal liaison officer during your entire office move round off our service. We leave nothing to chance!
Preparation of the office move or another removal project
What is essential in the case of office moves is the planning, specification and on-schedule implementation of the working steps. We offer you advice and support even during removal preparations. Together with you, we find the optimum schedule in accordance with your appointments and functional specifications. Detailed handling plans and room opening lists help us to coordinate your office move reliably. We carry out an ongoing comparison of the target/actual state in this respect so as to be able to take prompt corrective action.
Including IT removal service on request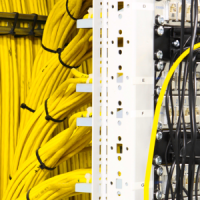 We will be pleased to relieve you of the partial relocation of your IT equipment on request. Trained IT specialists from our company will carry out the following work at your choice:
Deinstallation and reinstallation of the IT components
Cable management
Function tests at the new location
Transportation of your servers
Server deinstallation/reinstallation
Cleaning of the EDP equipment
Adrian - when special removal know-how is required
Basically, every move is special and unique. In the course of 150 years, we have "developed" various special solutions. We move everything - even special goods like works of art, IT equipment, laboratory material, machinery etc.!
Examples of removal projects that require specific know-how, their own characteristic planning and special handling include:
What we also do:
Cleaning of the furniture during the move    
Chair cleaning
Disposal and recycling of old furniture and electronic scrap
No matter what removal challenge you need to meet, we will assist you with our long-standing experience and high-quality removal services.