From a safe to a production facility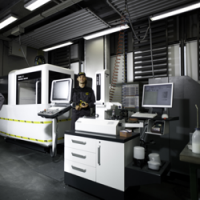 Transporting machinery and moving heavy loads are not a rarity for us. In Adrian, you have a removal partner who can also fulfil these removal requirements completely. We relocate safes, small machines and even entire production facilities, on request. Contact us - we have a solution for every "heavy-weight task".
Our services for your machine transportation
Our experienced project managers and trained specialists will even assist you in transporting sensitive technical equipment throughout the world.  We either undertake the entire handling/ coordination or individual services such as
inspection and service assessment
preparation of a quotation
project management
mechanical and electrical disassembly/reassembly
Your requirements in respect of transporting machinery or heavy loads can best be defined in a personal discussion. We look forward to hearing from you.