Complete move planning - and your move goes nicely
Upwards of certain volumes or complexity levels, a complex removal project can only be implemented by means of professional project management. We will be pleased to shoulder that for you - efficiently and far-sightedly. Our project managers know from years of experience where stumbling blocks can be expected in a removal project and eliminate them completely before they even occur. Our range of services can begin as early as the location search. You will not be taking any risk with us and our routine.
We prepare a removal guide system and a removal manual for you and, in conjunction with you, coordinate all starting location and destination measures involved in the move. We have assisted companies from different industries, from SMEs to conglomerates, with their site relocation. Whether production facilities, laboratories, files, media or entire clinics are involved, you will benefit in any case from professional project management.
Analysis of the removal project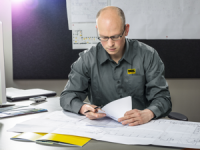 Move planning is always individually matched to your requirements, but standardized in terms of method.
Conduct kick-off meeting
Prepare project structure plan
Define fields of activity, assignment of responsibilities and completion dates
Determine interfaces
Draw up framework time schedule
Prepare project manual
Generate employee information system
Appoint removal officers
Detailed planning of the move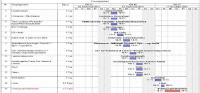 The second step is to plan the removal project definitively, including, for example
inventory recording and entering the data into a corresponding database
zoning planning and concrete scheduling (with names) and interior planning at the destination
generation of a move database
conducting and recording regular meetings on set days
updating the framework time schedule
coordination of all interfaces, monitoring deadlines and detailed synchronization with all parties involved
rough scheduling of the individual move phases and coordination with the client
detailed scheduling
preparation of a removal manual
conducting information events for removal officers and employees
Implementing and monitoring the move
Even during this "hot phase", our specialists keep cool heads.
We set up a move control centre
We coordinate all parties involved in the move
All move activities are constantly monitored
In the event of divergences from the plan, we take timely corrective action
We record the services provided on a daily basis
We conduct a final meeting
We draw up "move documentation"