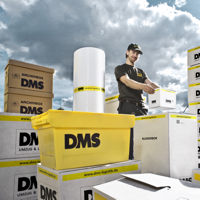 Do you require removal boxes, clothes boxes, special packing materials for porcelain or picture boxes? No matter what kind of requirements you have for your move, we, as an experienced and reliable removal company, know that the right packing materials and technical aids are a central component of a fast and damage-free move. That is why we have everything you need to hand.
Packing materials and removal equipment for a damage-free move
High-quality removal boxes in various sizes (used also possible)
Special packing materials for porcelain, glasses etc.
Picture boxes for wall paintings and picture frames
Sturdy removal boxes for books
Robust, cushioned transport containers for TVs, PCs, hi-fi equipment etc. with matching packaging sets
Clothes boxes for hanging clothes during transportation
Plastic sheets, covers and slip covers to protect sofas, armchairs, mattresses, electrical appliances etc.
Laminated bubble wrap
Trolleys
External lifts
Trailer ramps for your car
You yourself decide whether you want the convenience of having J. & G. Adrian deliver your removal boxes to your home in good time prior to the move or to collect them in Wiesbaden (Klingholzsstraße 14, near the main station). And so that you know how to pack your removal boxes correctly yourself so as to prevent damage, we have prepared a useful "Pack correctly" checklist for you.