Removal services whenever you need them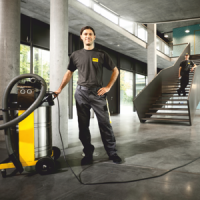 The support of a removal service provider is often not required on a continual basis, such as in the case of internal moves or assembly work. To prevent your available personnel from being overloaded, we help out, as required, by supplying specialist removal staff, who support you on site on an hourly or daily basis. This saves a lot of resources on your side and hence personnel, warehouse or vehicle fleet costs.
Our in-house services:
We expertly move workstations internally within your company
We carry out re-arrangements
Specially trained removal staff perform furniture assemblies/disassemblies
We repair and remove damage
We dispose of old appliances and packaging on request
We undertake archiving and storage activities for you
We undertake caretaker services
We carry out set-up activities at trade fairs and exhibitions
Trained IT staff assist you with internal IT moves etc.
and, and, and ....
J. & G. Adrian's in-house service offers many advantages
While our removal staff do what they can do best, you can attend to your core business and earn money. Our support will enable you to achieve optimum utilization of your capacities and resources even at seasonal peaks. You pay only for what you actually need! Your fixed costs are not affected.