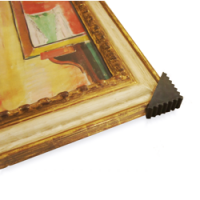 Your works of art, such as paintings, sculptures and other objects, require art-specific transport logistics and special know-how in terms of packaging and storage. We will skilfully move your art objects as part of your business move or as a separate service. Not even international art transport for galleries, museums, artists or private persons presents a problem, thanks to our experienced, worldwide network. If no suitable standard packaging is available for the art transport, we custom-manufacture it. Trained employees ensure that your art object is handled carefully and packaged securely.
For art transport, we use some of the following:
Soft packaging
Special paper
Bubble wrap
Transport frames
Picture boxes
Custom-made special packaging
My work of art needs to be stored for a while, what now?
In such cases, we will be pleased to assist you with suitable storage areas. If your art object is not to be transferred to its destination until a subsequent point in time, we will make secure storage areas with optimum climatic conditions available to you. Just contact us!