We move your medical equipment with surgical precision
How do you move a hospital? We know how to. As part of the powerful Friedrich Friedrich | Höhne-Grass | J. & G. Adrian corporate group, we are able to move medical equipment, doctors' surgeries or complex large-scale removal projects like hospitals and clinics. We also carry out large-scale projects of this type on a supraregional basis and far beyond the boundaries of Wiesbaden.
Removals for doctors' surgeries and hospitals include: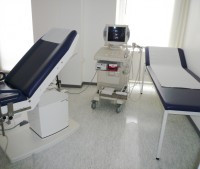 Complete site relocations of surgeries, hospitals and clinics or individual wards
Professional and industry-specific removal management
Physical handling of the clinic move
Secure transportation of sensitive medical appliances
Disposal of medical appliances
Cold storage
Removal of the internal surgery/hospital pharmacy (including dangerous goods)
Benefit from our experience so that your medical operation can continue in the interests of your patients. We will be pleased to provide you with references!