Customers have been placing their trust in Adrian for more than 150 years!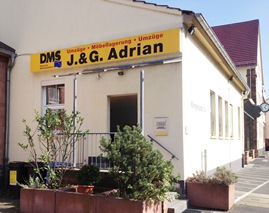 The following pages will provide you with interesting information about the Adrian moving company from Wiesbaden. In addition to our history, you will find out more about our company's environmental orientation and quality management. The News and Press Articles menu item allows you to find out about past and current news items. Our employees are also pleased to introduce themselves to you with a picture and contact details.
We combine the traditional with the modern. In 2014, we celebrated our 150th anniversary! In 1914, Adrian was appointed Royal Carrier to the Emperor. These are just two of many examples of our reliability and sustainability.
Would you like to have offers and company information automatically delivered to your e-mail box in future? If so, we will be pleased to receive your registration for our company newsletter.