Storage space for furniture and other goods in a central location in the Rhine-Main area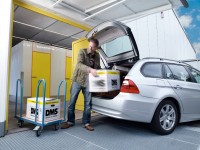 As a removal logistics company, we also master the craft of storage and packaging. We are therefore able to offer you various options for storing your furniture as well as other products and objects. This applies to both private and commercial spheres. Storage can be long-term or short-term, depending on your requirements!
Is your cellar bursting at the seams?
Self-storage is the answer to a lack of space within one's own four walls. Due to a lack of cellar or storage space, storage boxes have acquired ever-greater importance for urban dwellers. They offer you flexibility and virtually independent access to your stored goods. Our self-storage warehouse offers you clean and secure storage space. You have access there at any time during our opening hours and benefit from short-term rental and cancellation periods. Our facility is under video surveillance and, of course, meets security requirements relevant to the industry.
Mobile storage - containers make it possible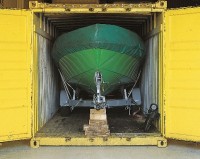 Should it be necessary to transport your removal goods across the world or store them temporarily in another location in the world, container storage affords you perfect mobile storage space. You can choose between 10-foot or 20-foot containers. The advantages are obvious: a container only needs to be loaded and unloaded once, thereby saving time and costs.
If you require bulk or high-bay storage, you will also strike it lucky with us. You can hire storage space for your commercial goods at various warehouse locations in the Rhine-Main area. Contact us - we will find the right solution!